BAKED GOODS, PREPARED MEALS, & DAIRY
Delivered Fresh from our Farm
Where We Deliver Every Friday
Zip Codes: 17067, 17087, 17073, 19567, 19551
We love baking. There, we said it. Our bakery is a favorite for our pies, cookies, doughnuts & bread. We would love to show you our bakery in person. Don't hesitate to stop by for a tasty treat.
We are working towards recycling . Reusable glass bottles coming soon!
Cow's food intake is important to the quality of milk produced. Learn about what Twilight Acres feed their cows
We can deliver some of this creamy deliciousness directly to your front porch.
Dairy Facts are from the American Dairy Association.
These are our best sellers
Bakery

Apple Pie

$

11.50

—

available on subscription
Our customers appreciate our hard work, honesty, and devotion to food safety.
Delicious ice cream that does not taste like butter like the stuff they serve at patches….really good ice cream and all of the baked goods are good…i have tried them all

We go there often. Best ice cream ever. Their cherry pies & walnut buns are the best.

Jeff & Whitney Burkholder
During the process of developing a website for Twilight Acres Creamery, I have come to appreciate their quality standards and work ethic and I have ultimately become an appreciative customer.

We value your feedback. Please let us serve you and then let us know how we are doing. What can we do for you today?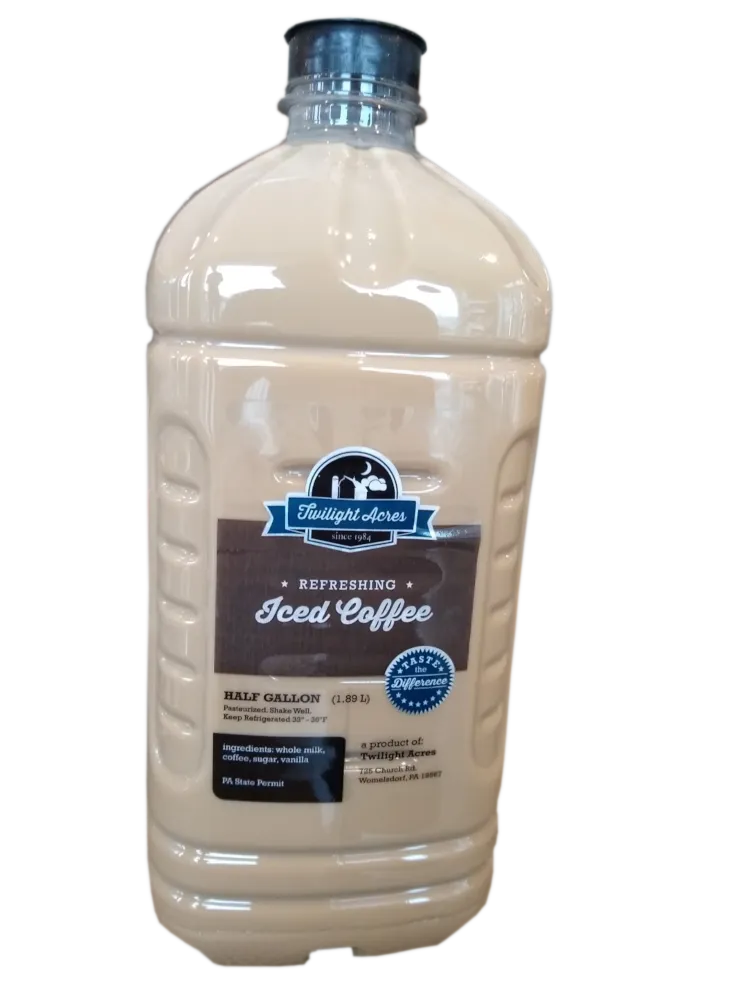 Try our Fresh Home-made Iced Coffee
The secret is in the milk from our farm.